X-ray scintillators, which are capable of converting ionising radiation into visible photons, are very important for such areas as: inspection, failure/cracks detection, security X-ray imaging, nuclear cameras, and computed tomography. QDot™ Perovskite X-ray  Scintillators exhibit strong visible luminescence under X-rays, and this luminescence can be read by conventional silicon imaging cameras or CMOS readouts. QDot™ Perovskite X-ray Scintillators can be used as efficient X-ray scintillator alternative to CsI(Tl) and GADOX scintillators due to their compelling combination of high light output, impressive resolution, high radiation hardness and ultrafast speed. Read this article to learn more about the technology.
Benefits of using QDot™ Perovskite X-ray Scintillators:
Highly sensitive material for X-ray scintillation
High light output
High resolution
Ultrafast
Low afterglow
Large area processable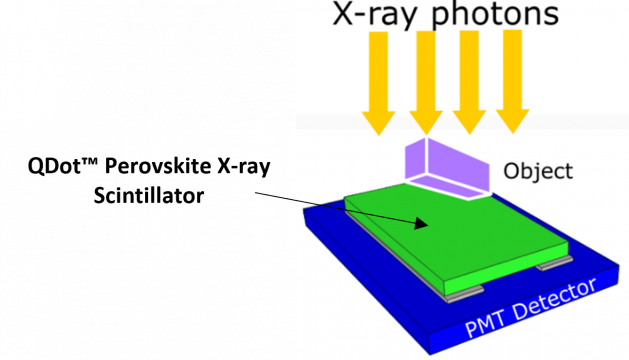 IMAGING EXAMPLE: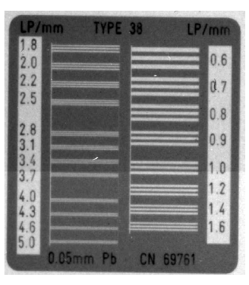 SCINTILLATOR PERFORMANCE:
QDot™ Perovskite X-ray scintillators are in the product development step. Evaluation products are available for purchase. Check the product brochure for specifications. Contact us to ask the quote or make any requests.
Need a custom solution for your application? Contact us!