Scintillators, which are capable of converting ionising radiation into visible photons, are very important for such areas as: inspection, failure/cracks detection, security X-ray imaging, nuclear cameras, and computed tomography. QDot™ X-ray Perovskite Films can be used as efficient X-ray scintillation materials. They exhibit strong visible luminescence under X-rays, and this luminescence can be read by conventional silicon imaging cameras. The compelling combination of high light output and impressive resolution makes the material appealing for industrial applications.
Benefits of using QDot™ X-ray Perovskite Films for X-ray scintillation:
Highly sensitive materials for X-ray scintillation
High light output
High resolution
Short decay time (< 40 ns)
Solution processable
Enable flexible X-ray
detector
Large area processable
SENSOR PERFORMANCE:
| | |
| --- | --- |
| Emission peak | 520 nm |
| Light output at 70 kV (% CsI:Tl) | > 5% |
DEVICE EXAMPLE:
QDot™ X-ray Perovskite Films are novel superior X-ray scintillator materials with exceptional sensitivity. QDot™ Perovskite QDs as an X-ray scintillator can convert X-ray photons to visible light, which can be easily detected by commercially available photodetectors (silicon camera or PMT detectors).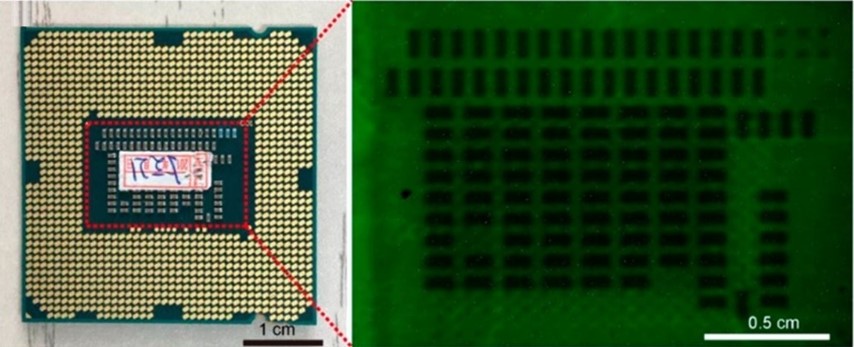 The fast response of the film < 50 ns to X-ray photons is critical, especially in medical radiography and industrial inspection. Solution processability (printing or roll-to-roll film production)  and high resolution make it appealing for commercial applications.
Need a custom solution for your application? Contact us!